Create a promotion for the Golf that creates excitement for the Golf and sparks brand love.
Coming off a recent controversy, Volkswagen needed to go beyond just a promotion to regain the trust of people. They needed to start performing acts of transparency.
Just Ask A Golf Driver ­– a promotion and so much more. JAGD was an online platform that connected prospective customers and real Golf drivers for real answers to all their Golf questions. Every interaction, whether it was asking a driver a question or answering a non-driver's question, rewarded people with a ballot towards winning a Golf.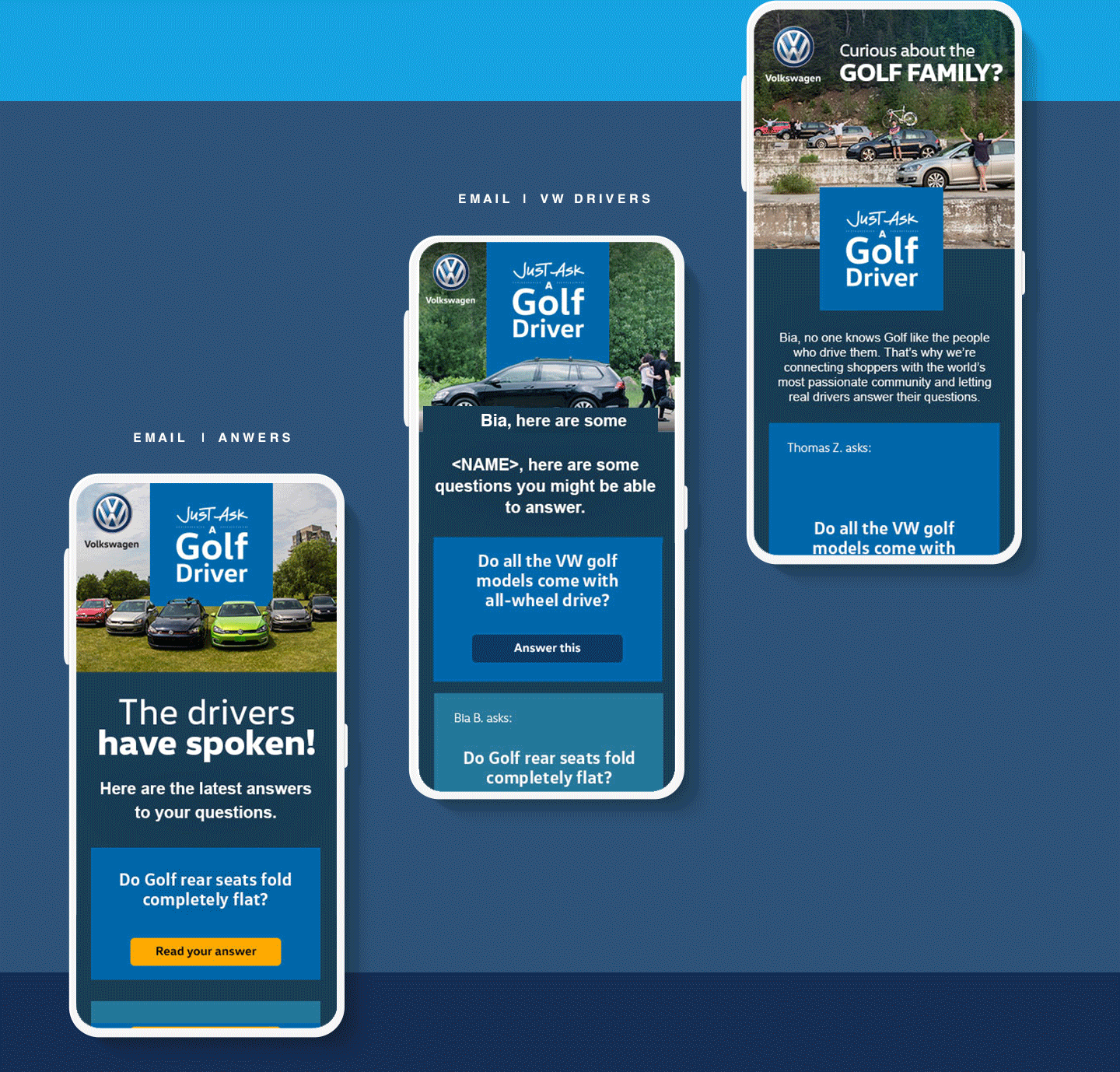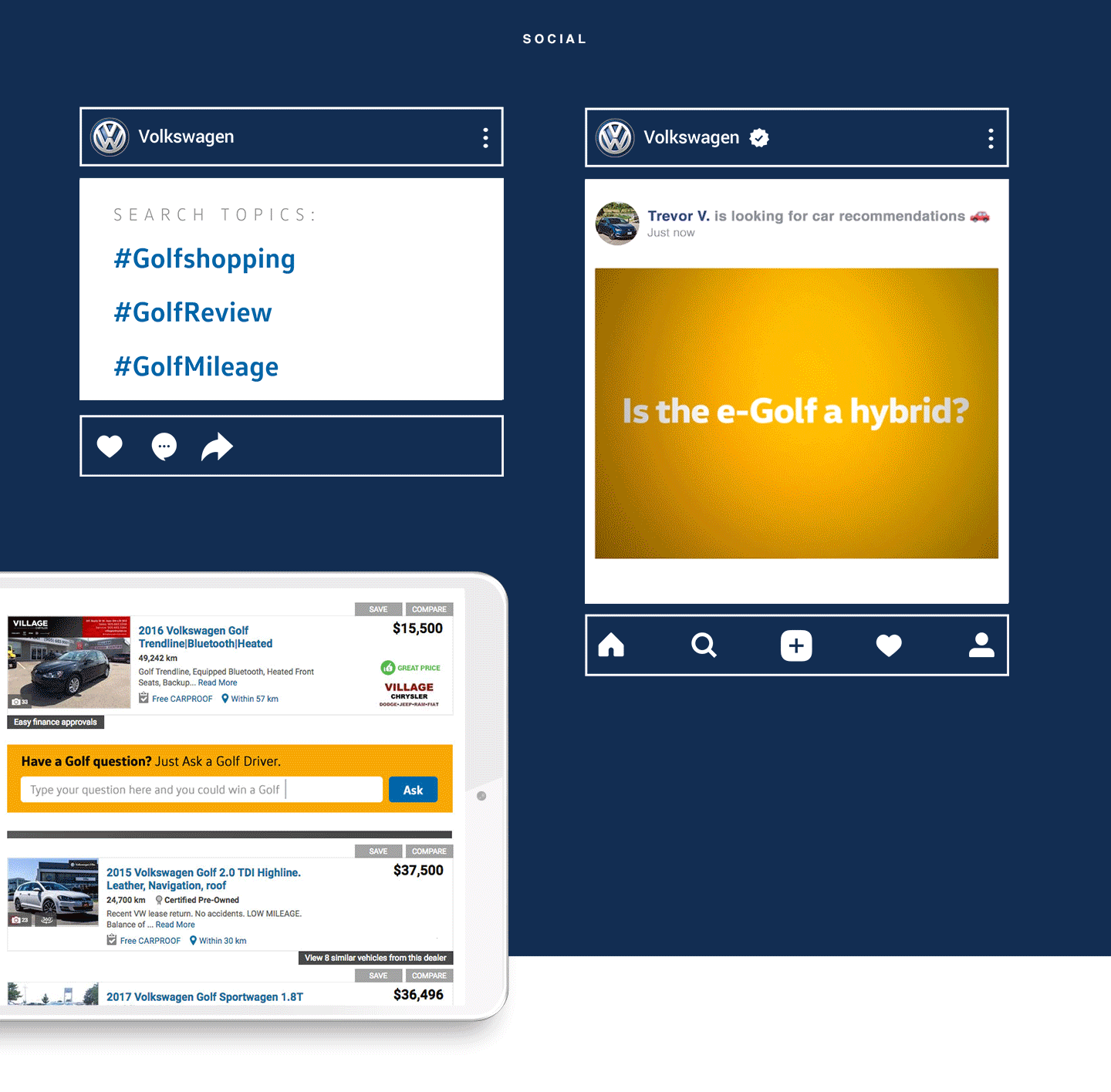 +90K visits in just 1 month (3x the original goal)
148% increase in test drives
61% increase in Golf sales compared to previous year
​​​​​​​
Gold  -  CMA: Customer Experience
Gold  -  Shopper Innovation Awards: CRM & Loyalty
Silver  -  ECHOS: Automotive
Silver  -  ECHOS: Consumer Centric Campaign
Bronze  -  Caples: Digital B to C
Bronze  -  CMA: Customer Engagement
​​​​​​​