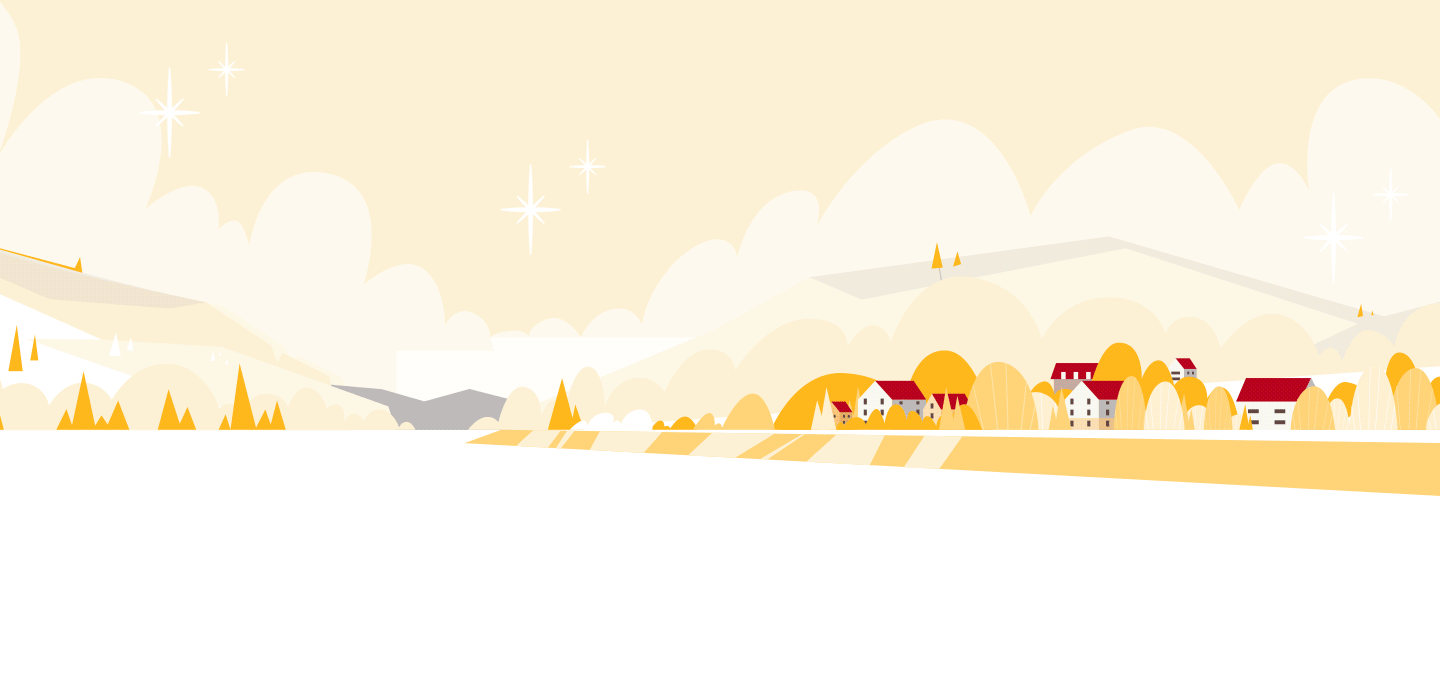 T H E   A S K
After the success of the "My McD's Deal Your Destiny" campaign, McDonald's wanted to use the learning to roll out nationally a holiday edition. This digital campaign aimed to increase engagement with the "My McD's App," new user registrations and ultimately drive digital guest counts by promoting breakfast offers.
T H E    I N S I G H T
Use the power of choice to increase consumption by creating a website experience that uses gamification and personalization to establish an emotional connection with the offers and a more social-forward experience. 
T H E   I D E A
The holiday season can be overwhelming with all brands trying to get your attention with promotions that can even feel not relevant to the consumer. So what if could let the consumer decide the offers for a week? During the Holiday Wishlist campaign, "My McD's" users can gift themselves to some delicious deals by voting for their top savings cravings.
C O L O U R S   A N D   T Y P O G R A P H Y
​​​​​​​
P R O M O T I O N A L   W E B S I T E
​​​​​​​
T E A S E R   L A N D I N G   P A G E
V O T I N G   L A N D I N G   P A G E
R E S U L T S   L A N D I N G   P A G E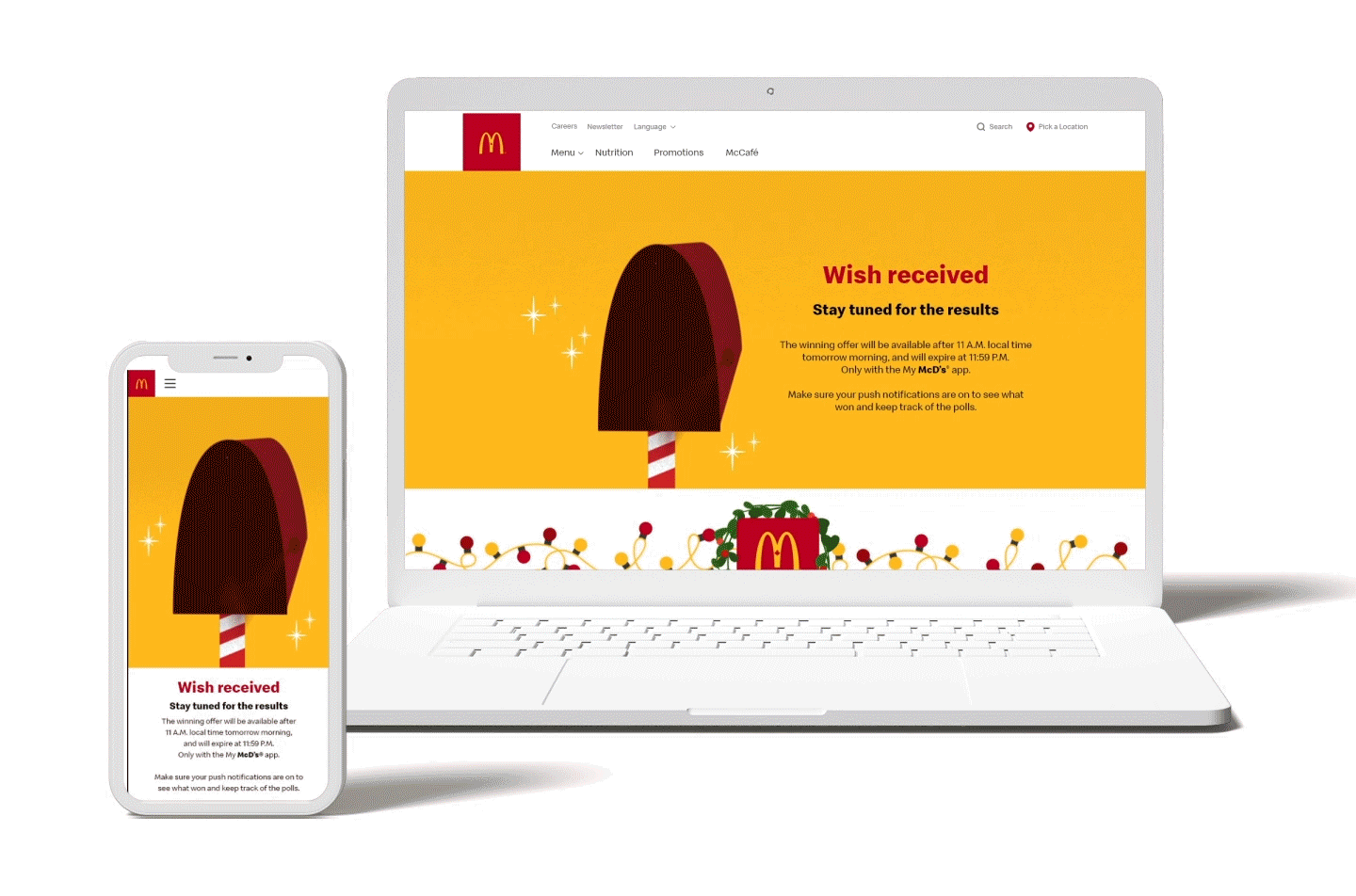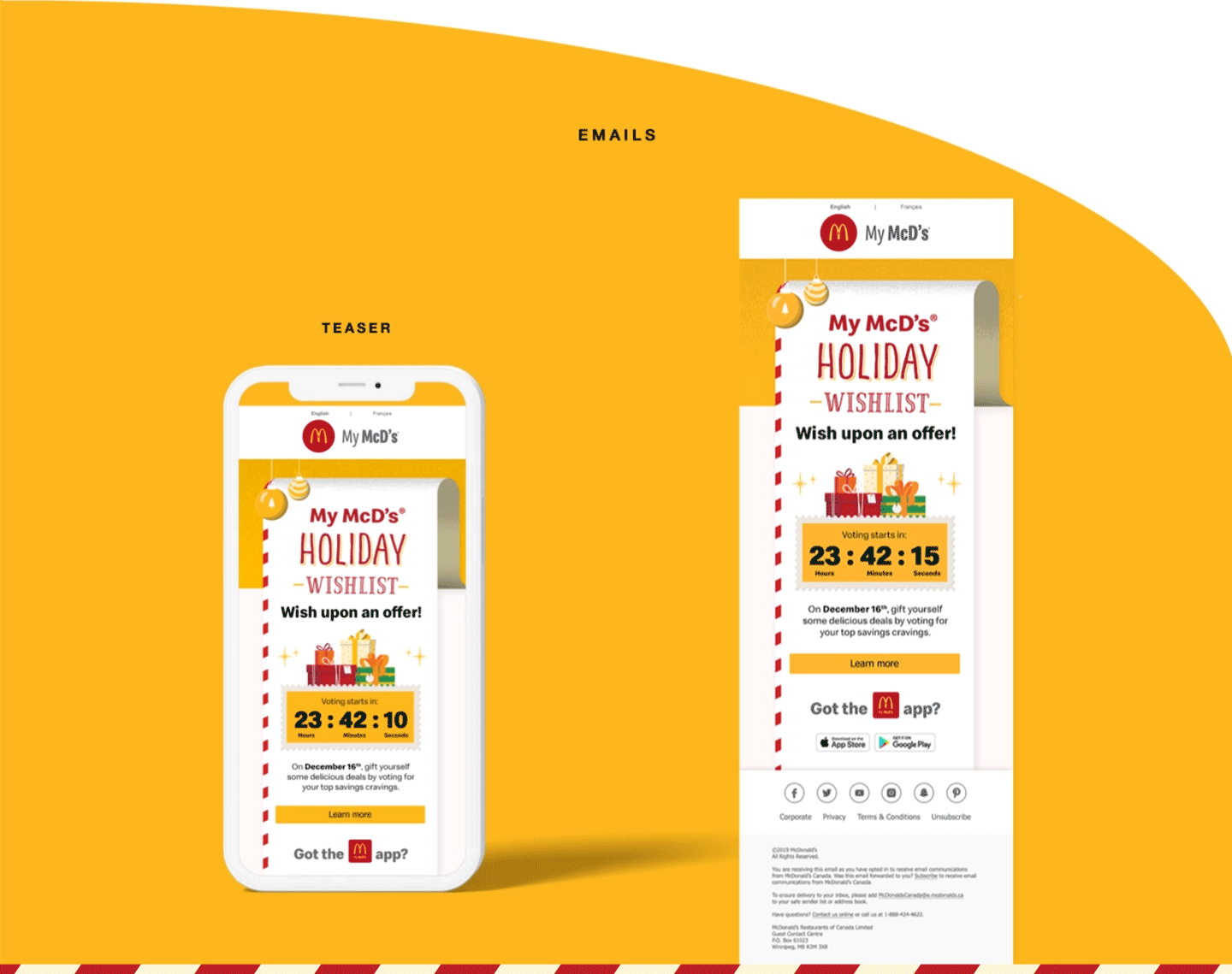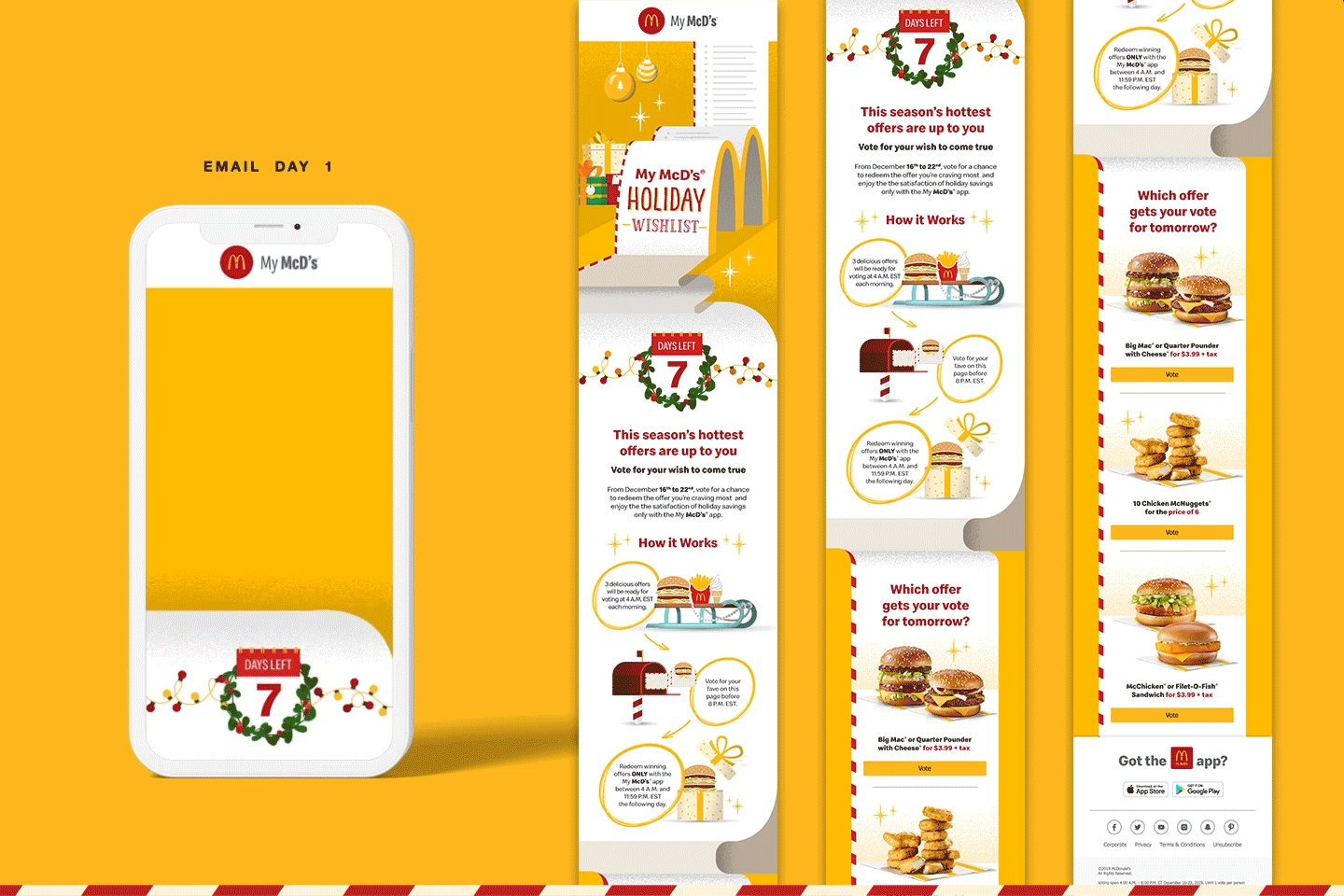 P A I D   S O C I A L   -   F A C E B O O K    A N D    I N S T A G R A M
O R G A N I C   S O C I A L   -   F A C E B O O K ,   I N S T A G R A M ,    S N A P C H A T   A N D   T W I T T E R
​​​​​​​
S O C I A L   C A L E N D A R
D A T A   C A P T U R E   T E A S E R   P O S T   T O   E N G A G E   A U D I E N C E   D U R I N G   C A M P A I G N
W I N N E R   O F F E R  A N D   D A I L Y   V O T E   R E M I N D E R   P O S T S
Bia Breves  |  Creative Director
Tadeu Toussaint  |  Art Director
Laura Sadler  |  Copywriter   
Thomas Zukowski  |  Copywriter