Jetta is one of the most popular VW car in Canada. Jetta owners have the tendency to be loyal to the VW brand and often change their Jetta to a newer model of a Jetta. Let's get our current owners, prospective buyers and leasers excited about the 2019 Jetta, a fully loaded edition. 
Choosing a car comes down to how it feels in your hands. This Jetta has all the feels.
We turned up the joyride feels online and in email.
I N S T A G R A M  S T O R I E S

​​​​​​​
E X T E N D   L E A S E   E M A I L   -   D E P L O Y M E N T 1

E X T E N D   L E A S E   E M A I L   -   D E P L O Y M E N T 2
With horizontal and vertical scrolling, we allowed the drivers to choose the choose if the want to 
wait for
the All-New Jetta by extending their leases or choose another VW to drive away.
H A N D R A I S E R   L A N D I N G   P A G E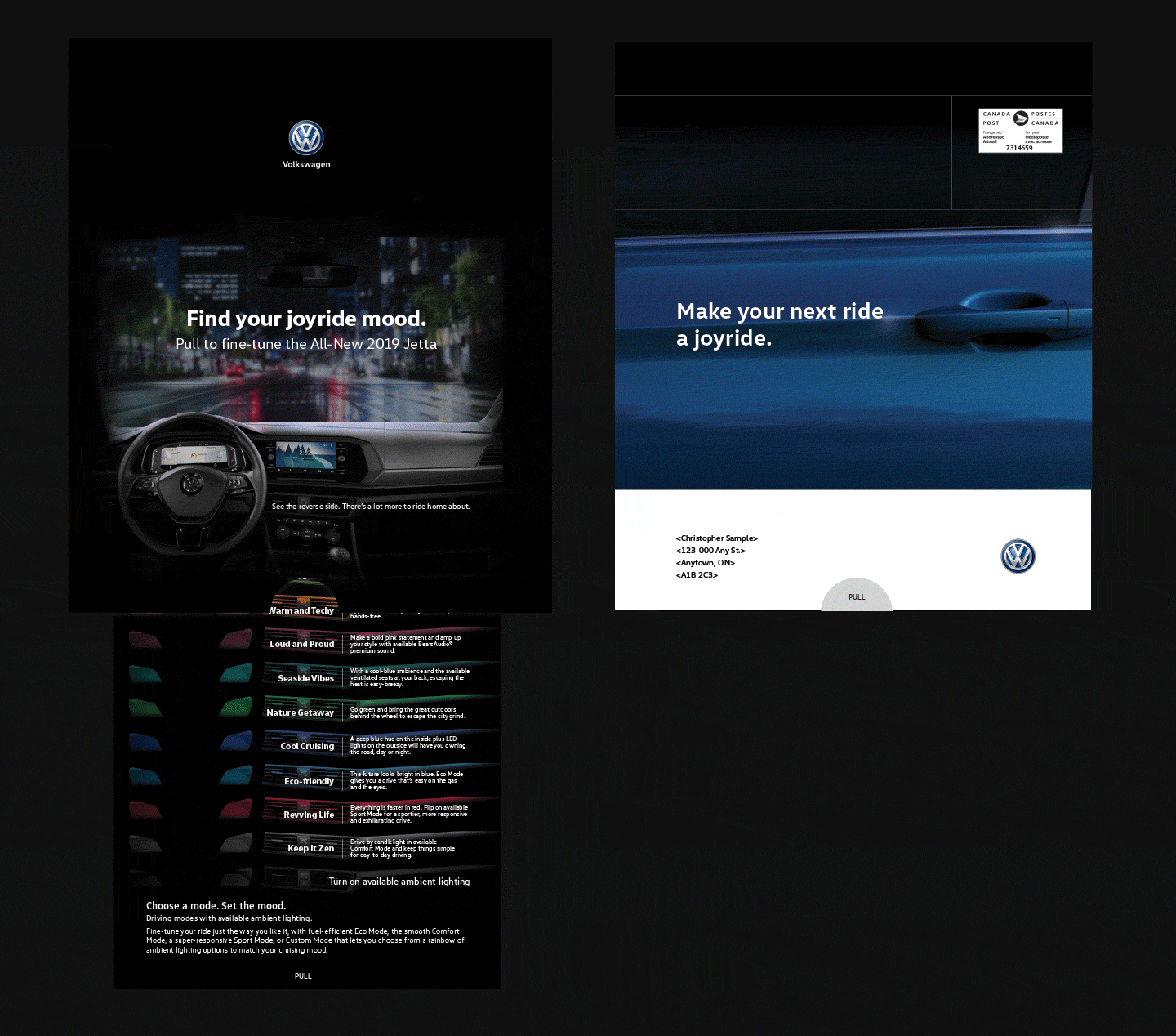 E N G A G E M E N T   E M A I L
B U I L D   A N D   P R I C E   E M A I L
J E T T A    G L I   L A U N C H   E M A I L